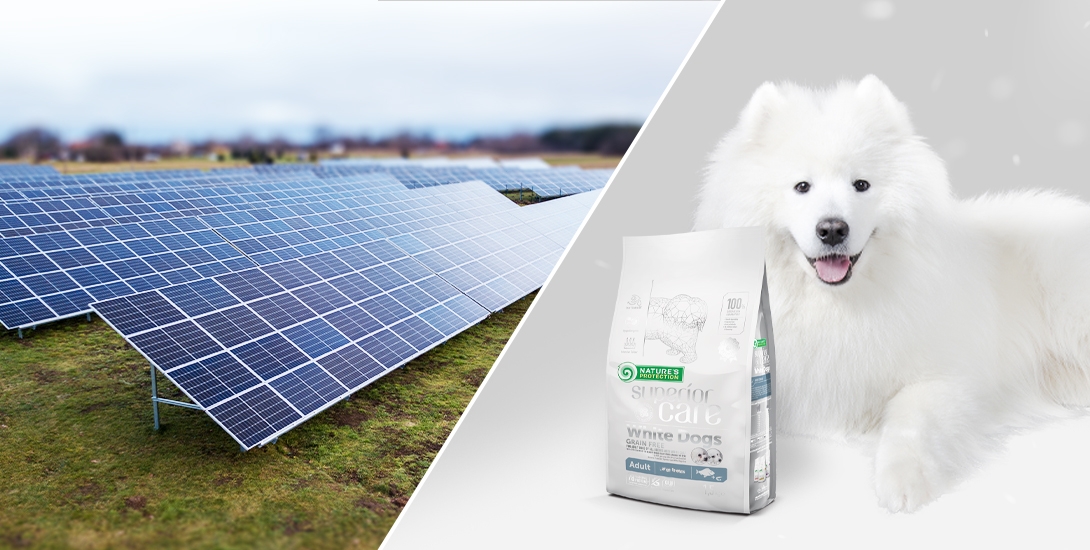 At Nature's Protection, we are committed to providing high-quality nutrition for dogs and cats while also being mindful of the planet we all call home. That's why we are proud to say that our dry food for dogs and cats and supplemental treats for dogs are being produced using green energy.
Our production facility, located in the beautiful Kaunas region of Lithuania, is powered entirely by renewable energy sources – 30% from the solar plant, which is next to the factory, and 70% is bought from hydro and wind power plants. This means that our products are not only beneficial for your pets, but they are also good for the environment.
By using green energy, we are reducing our carbon footprint and helping to protect the planet for future generations. We believe that it is our responsibility to take care of the earth, and that includes the world our pets live in.
At Nature's Protection, we understand that your pets are more than just animals - they are part of your family. That's why we are committed to providing them with the best nutrition possible while also being environmentally responsible. We are constantly striving to improve our products and processes, and we are always looking for new ways to reduce our environmental impact. We believe that by working together, we can create a better world for ourselves and our animals.